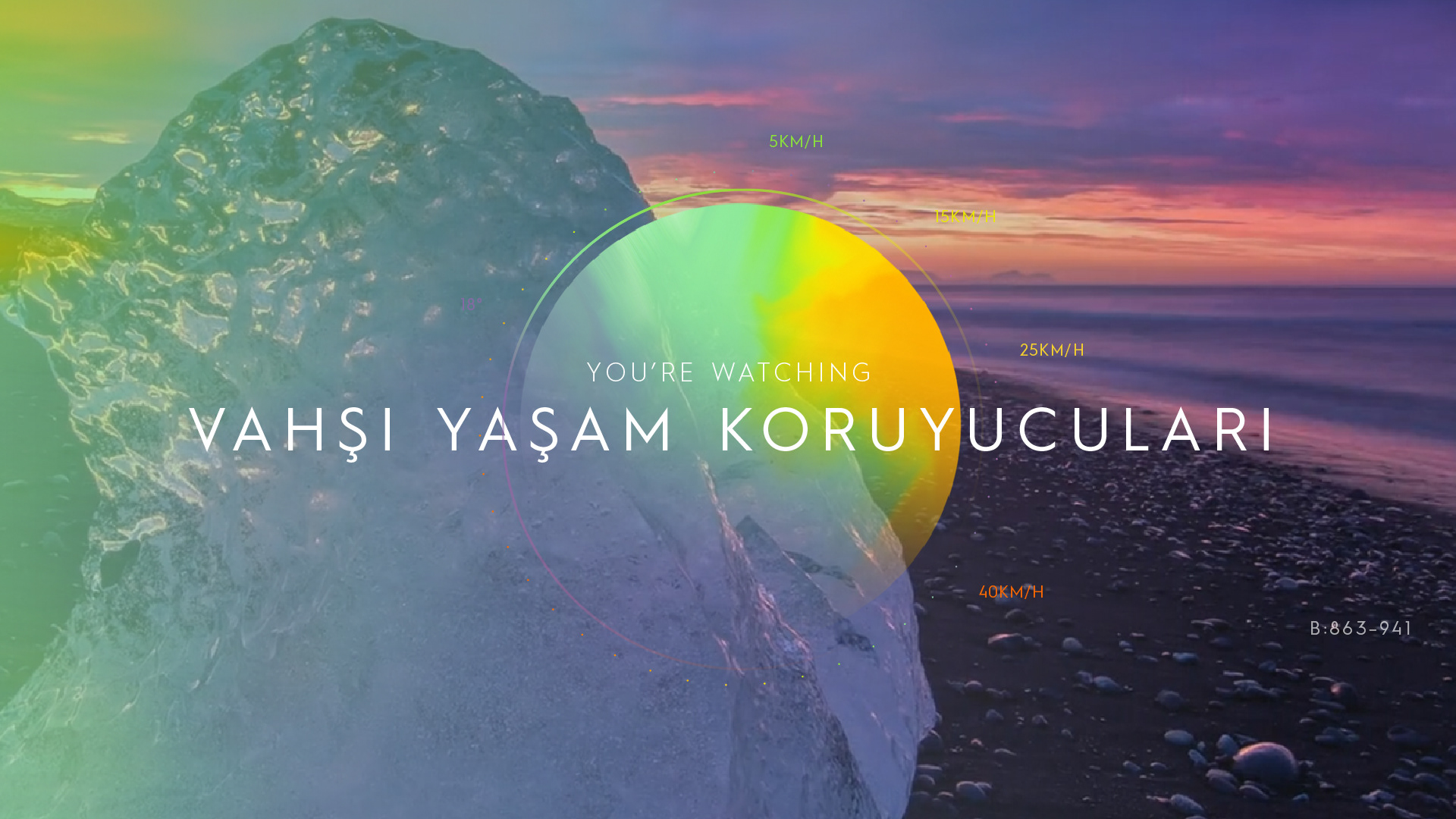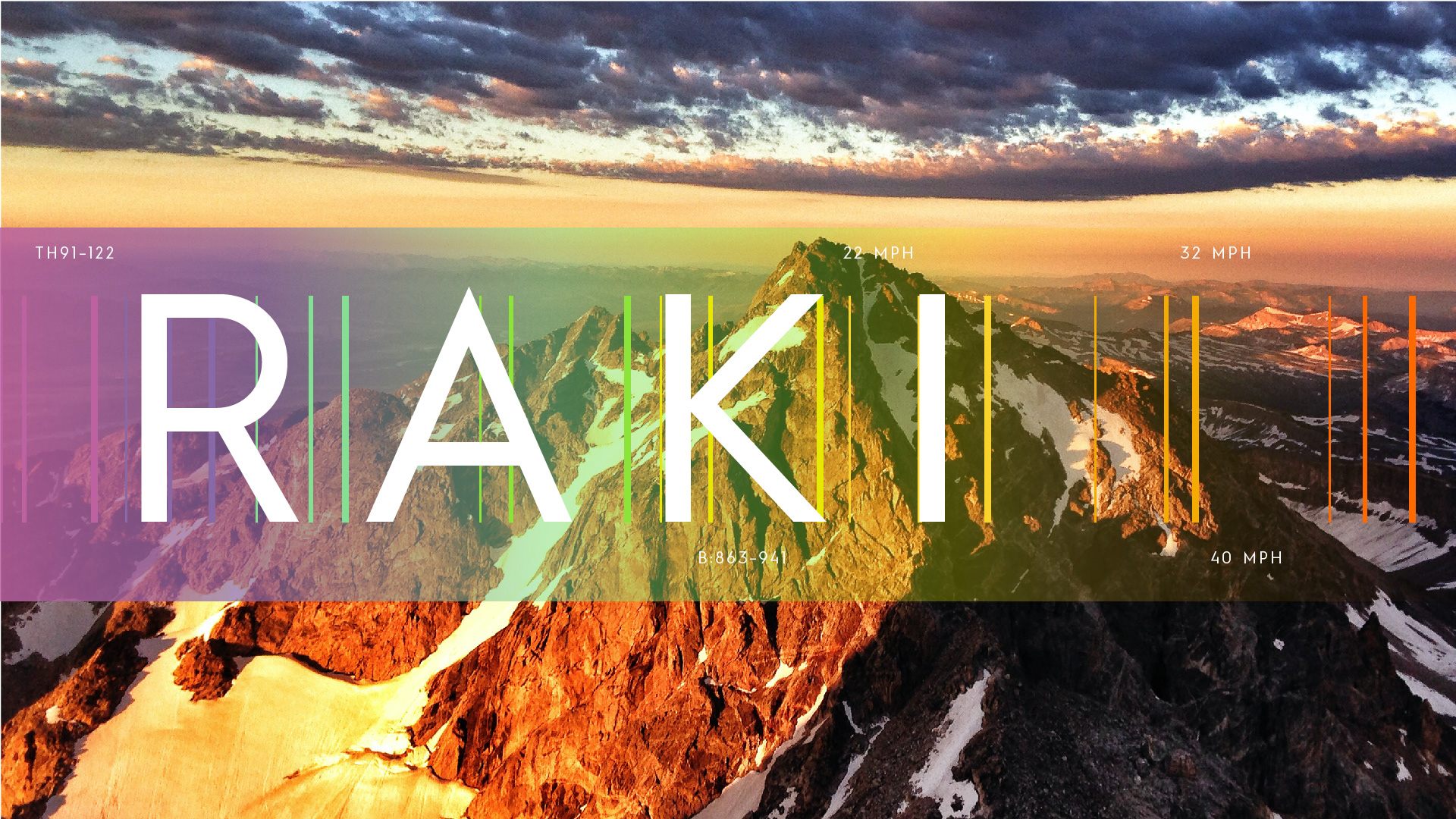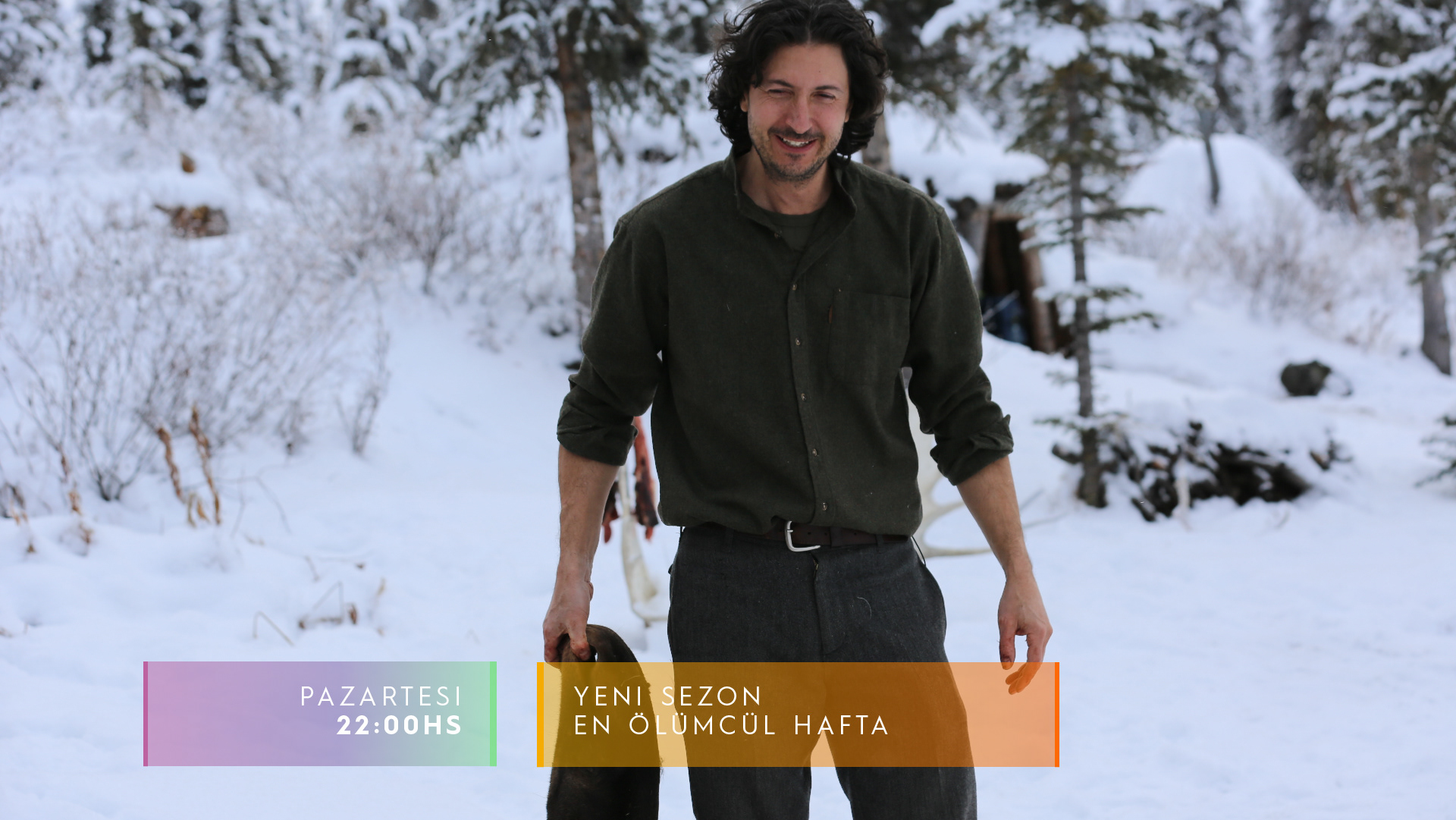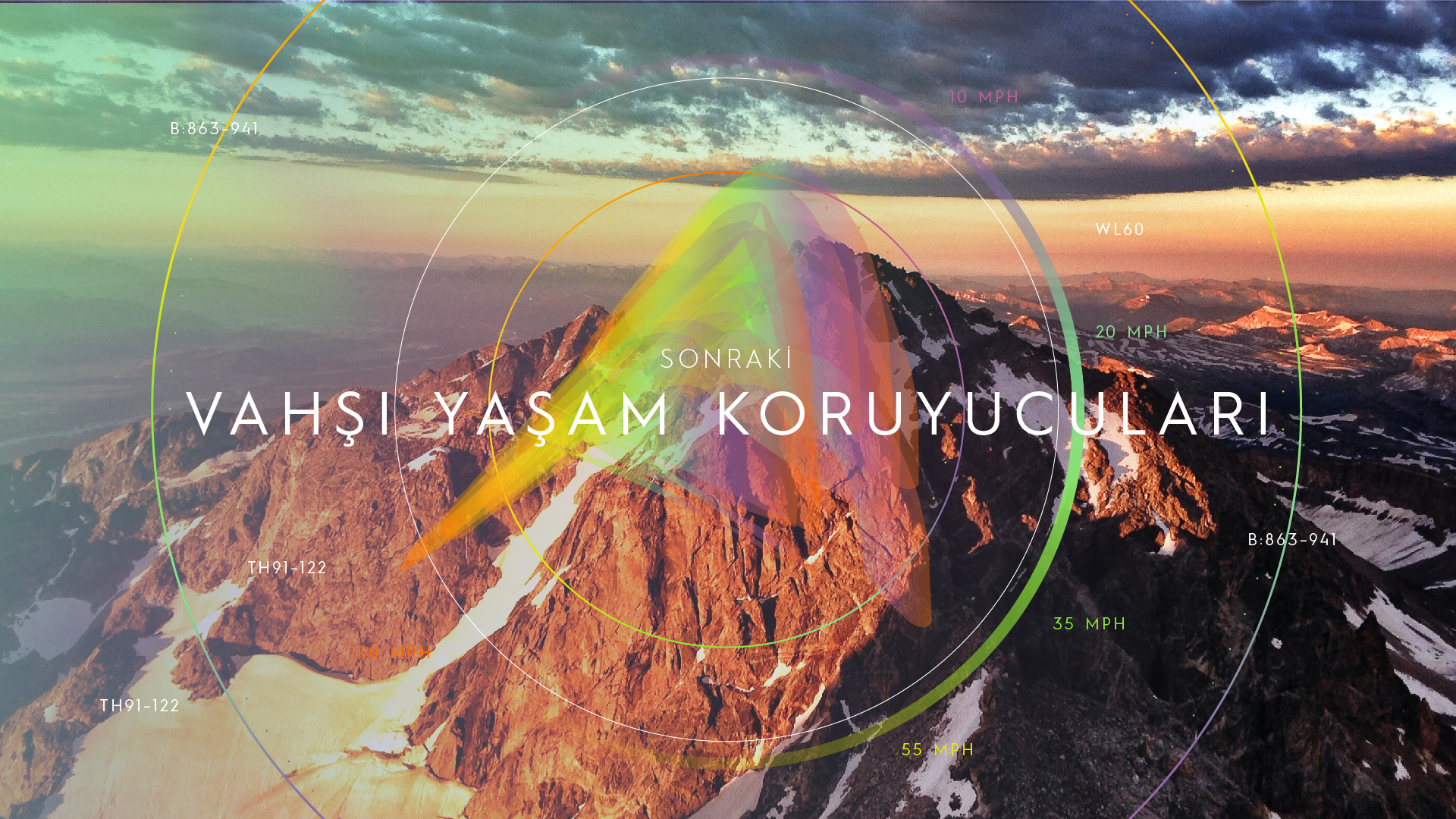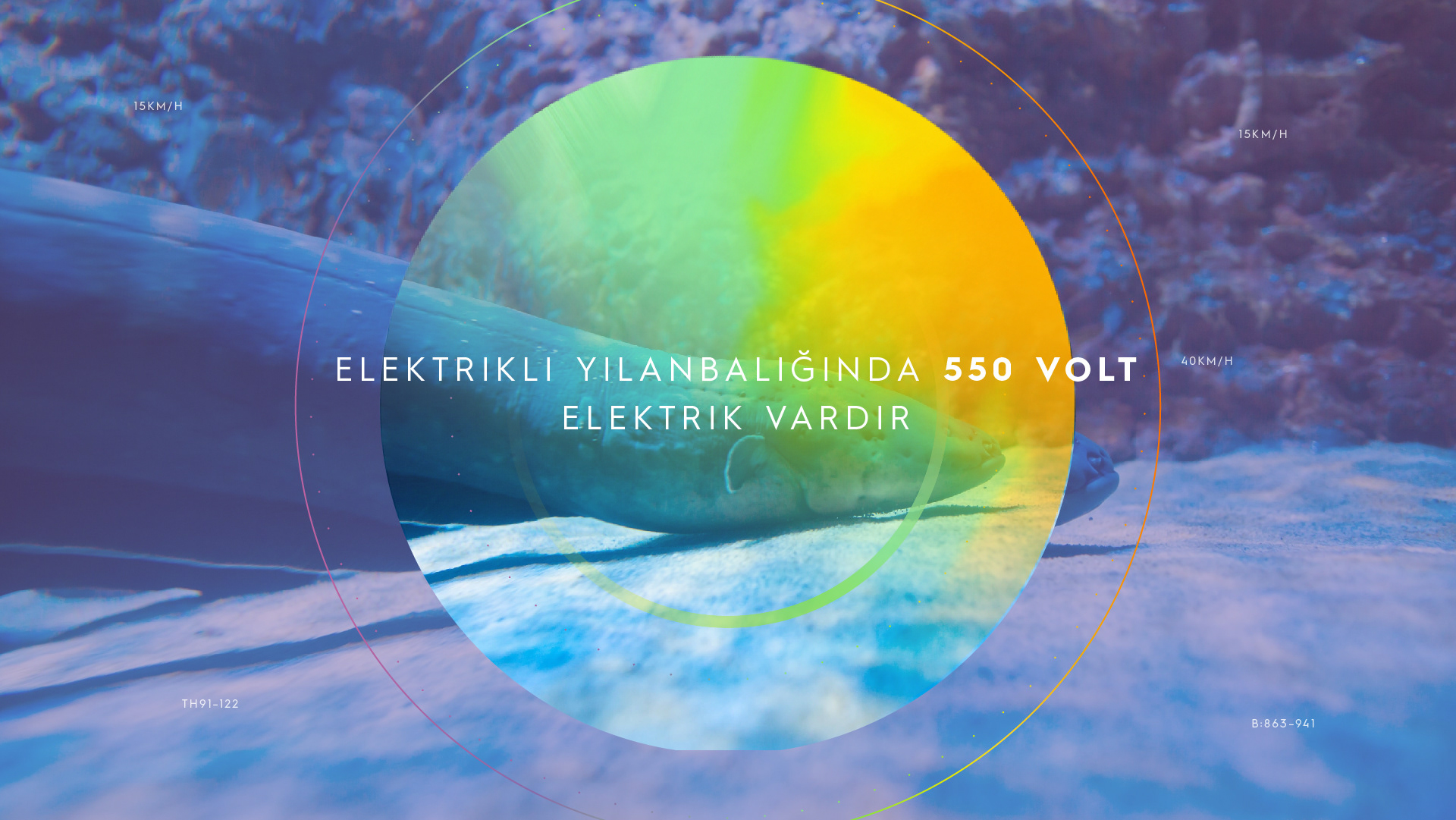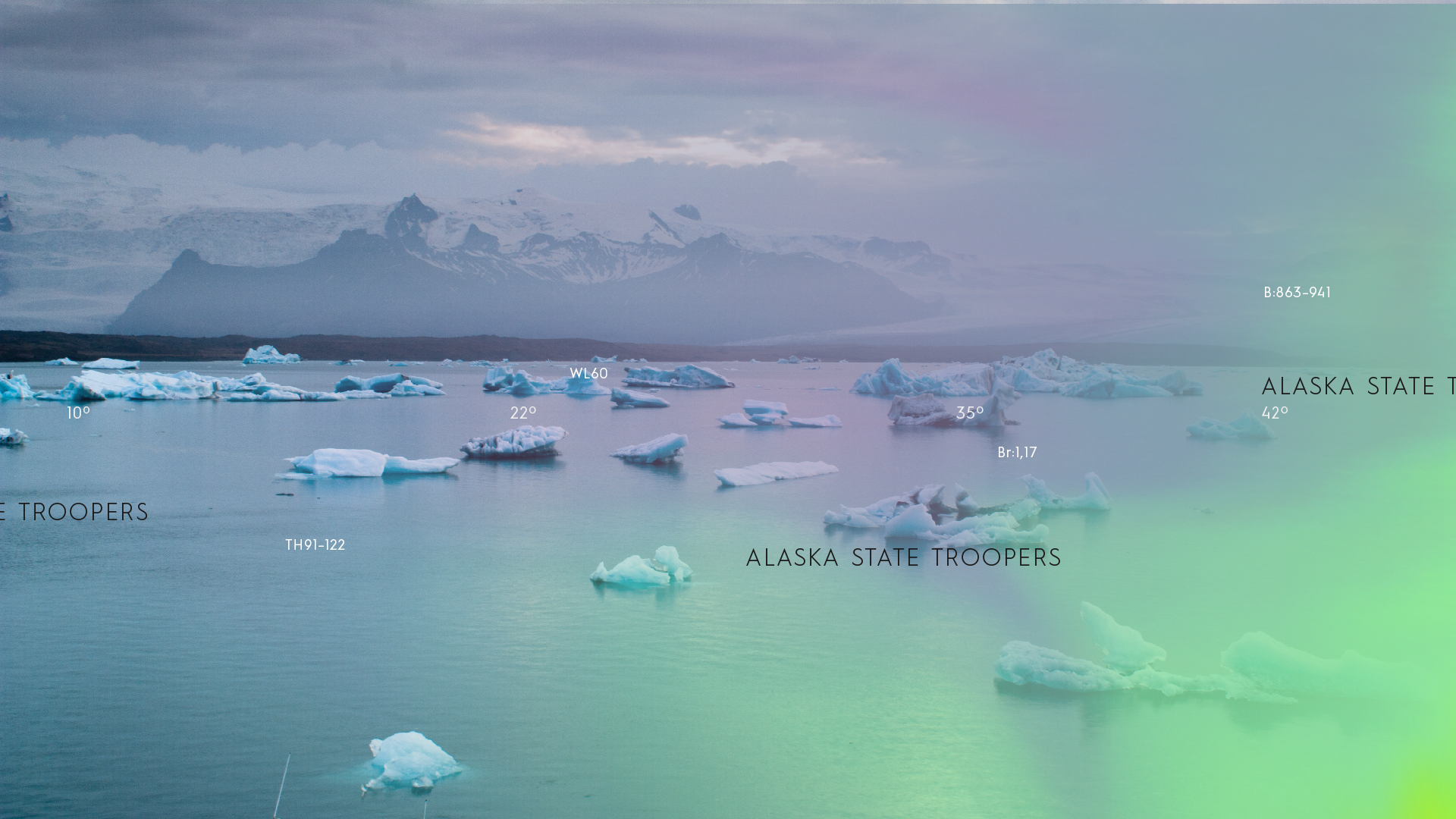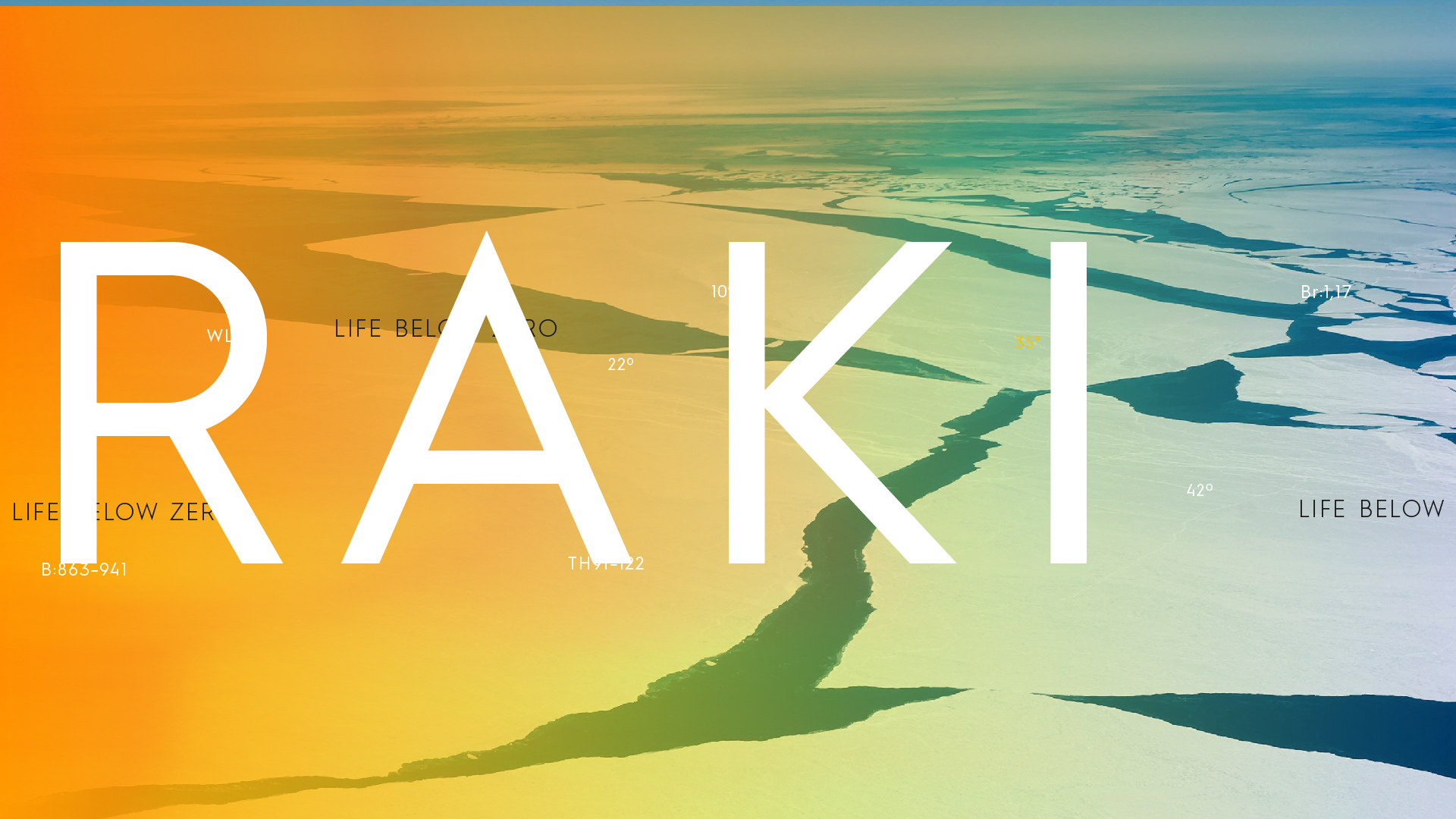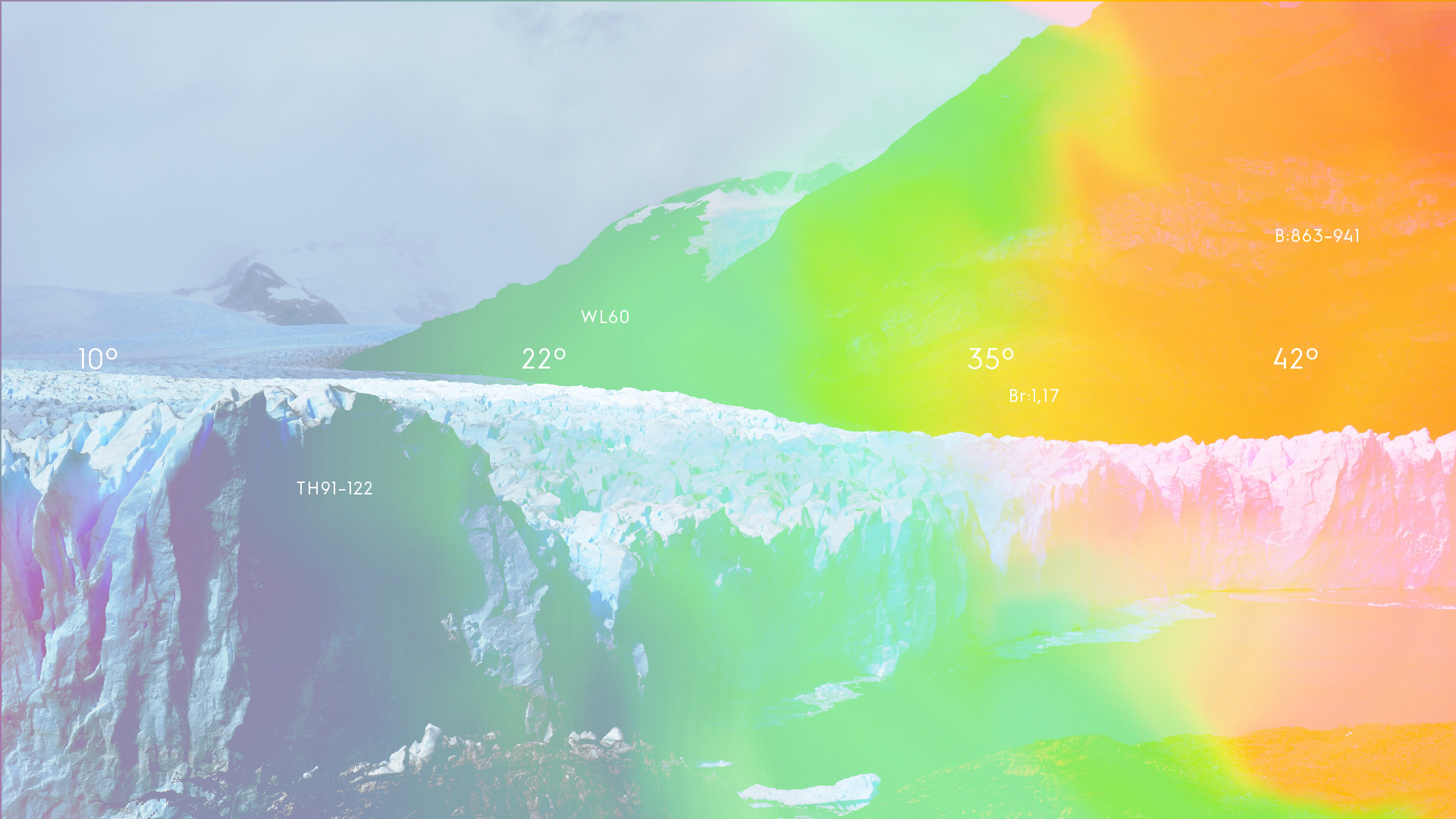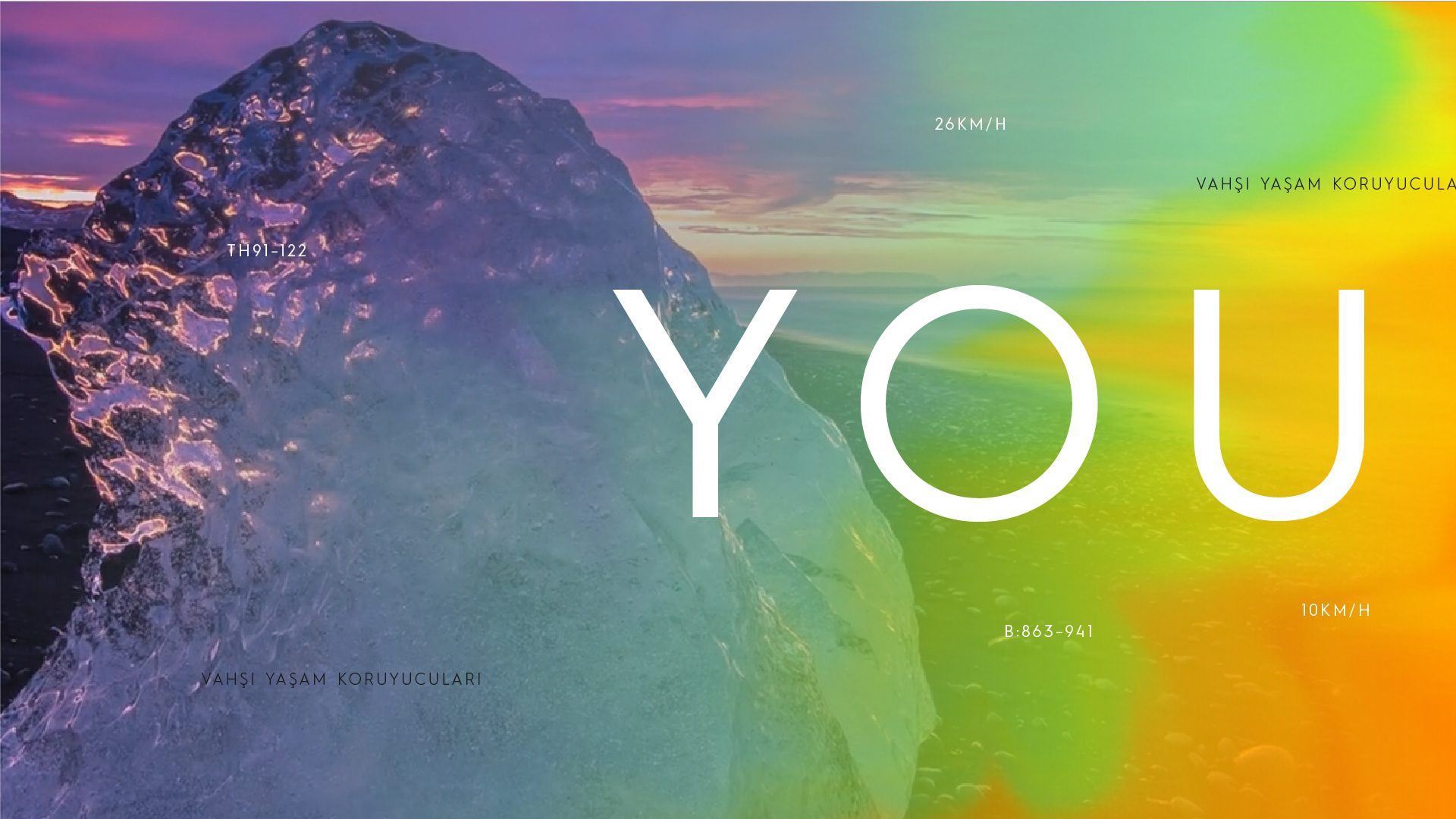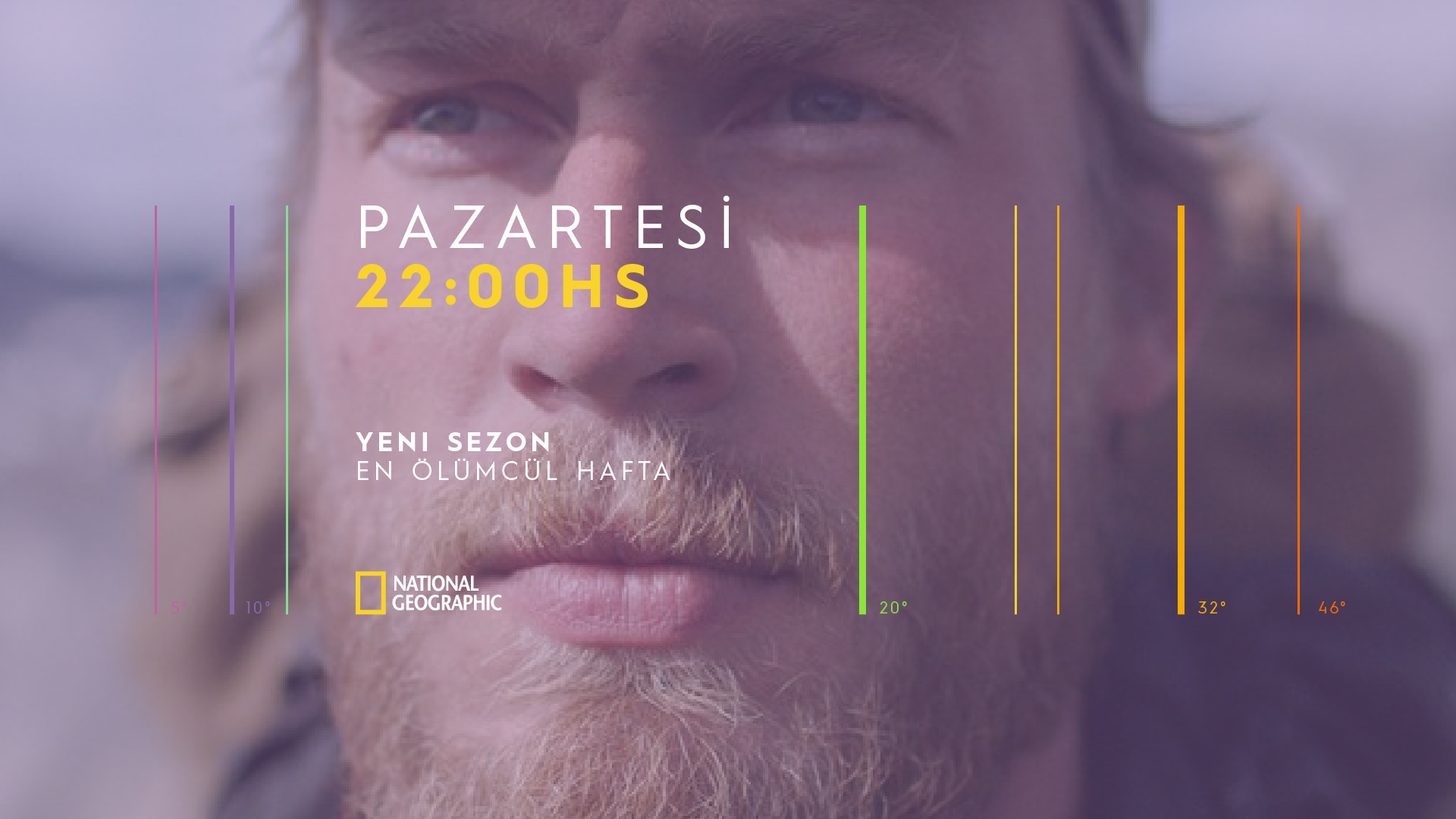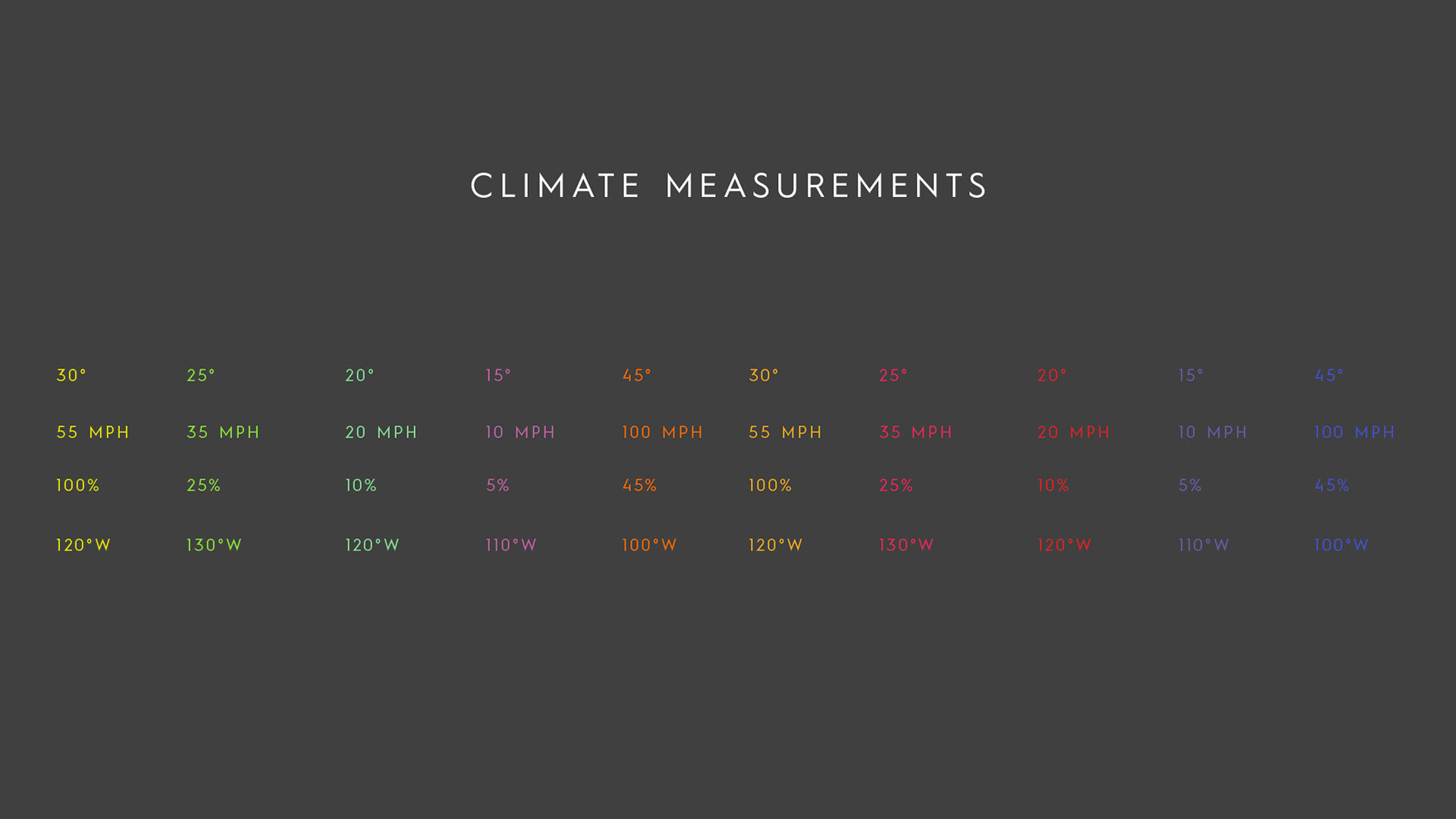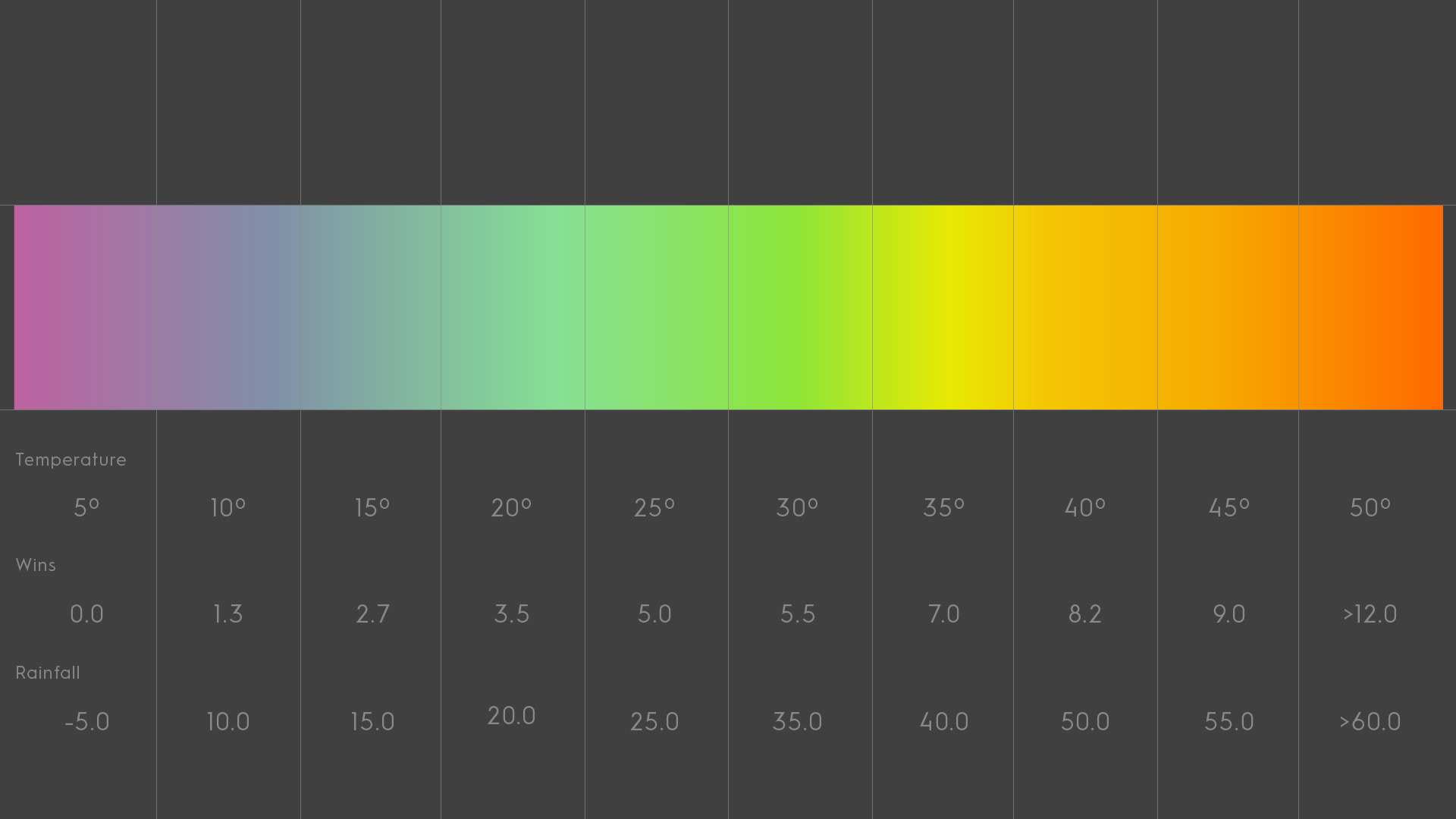 The colours representing climate change. Using a diagram we have designed 
specifically that shows different measurements (degrees, latitude and longitude).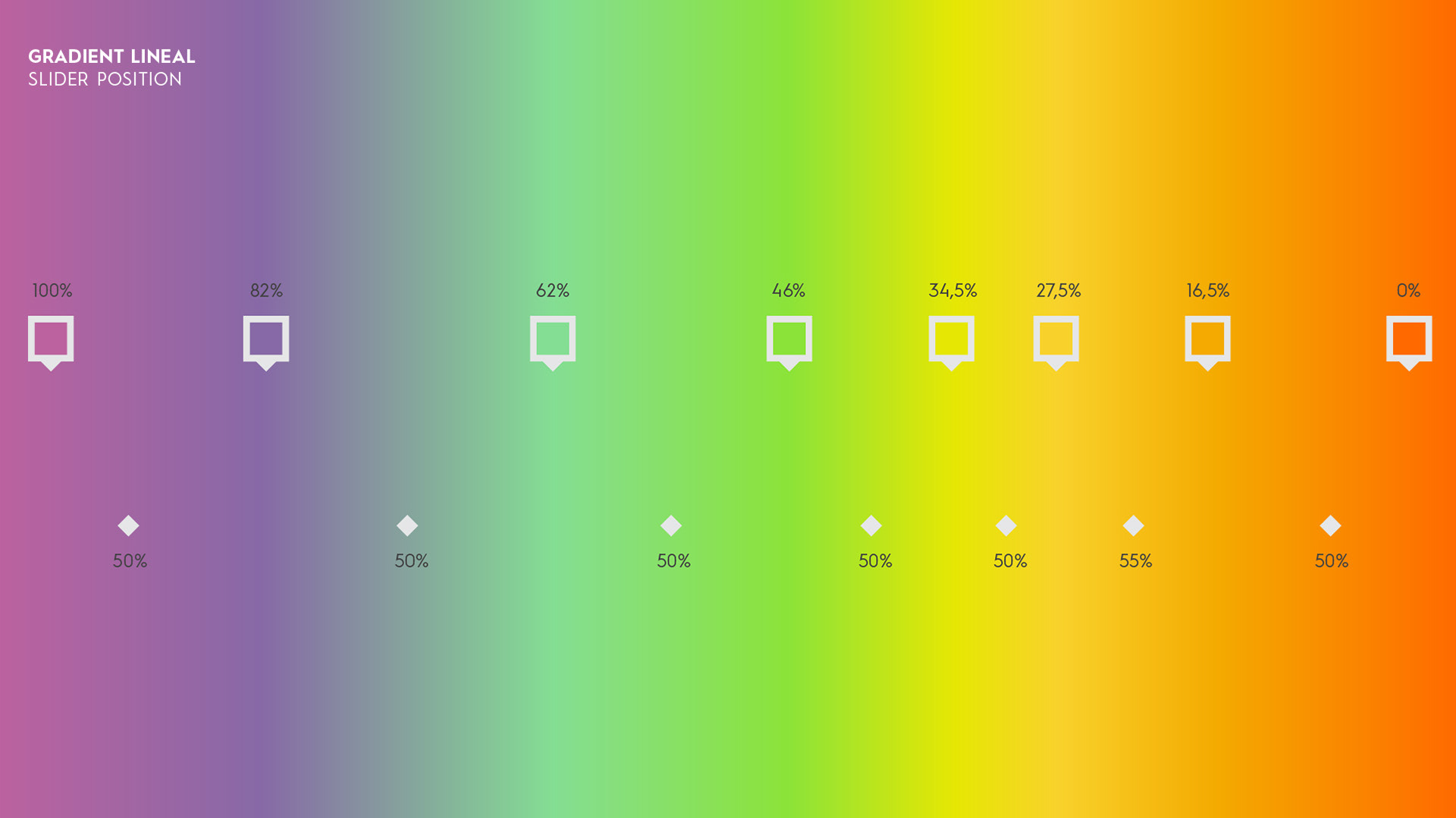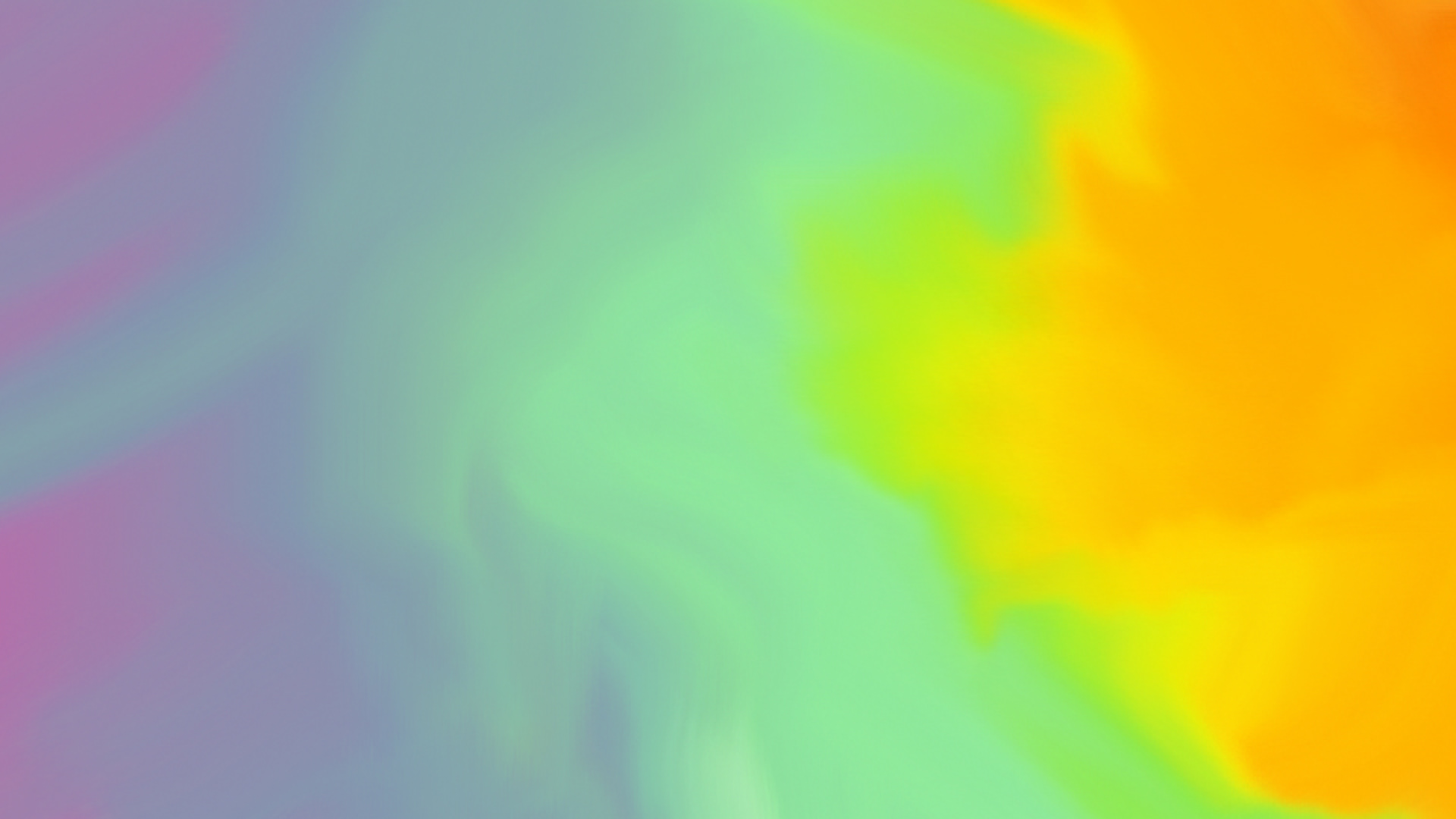 We've decided to create a Stop button (a square inside another square), playing with the logo as the container for the button in order to use a universally known symbol and associate it with the brand for maximum impact.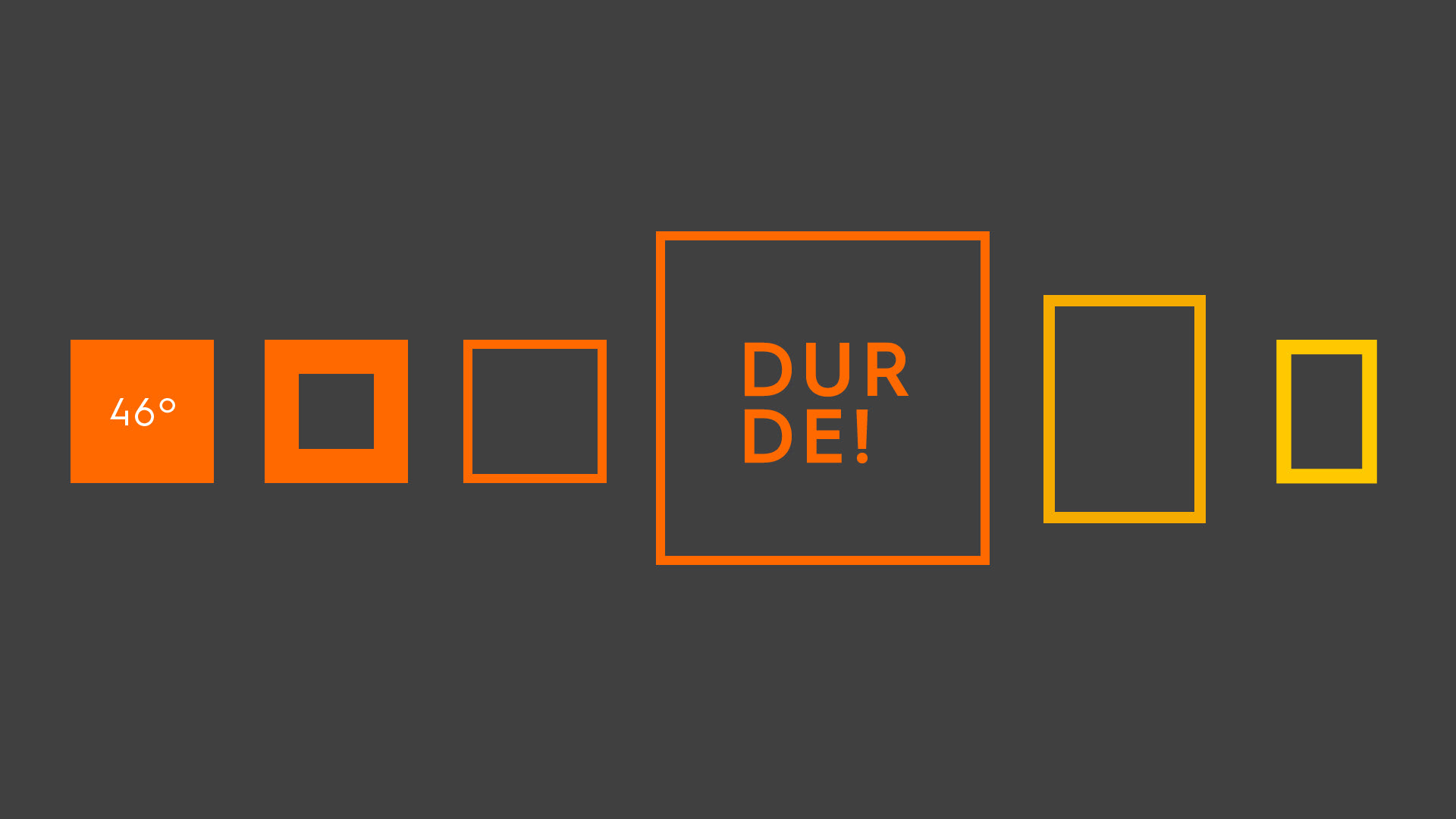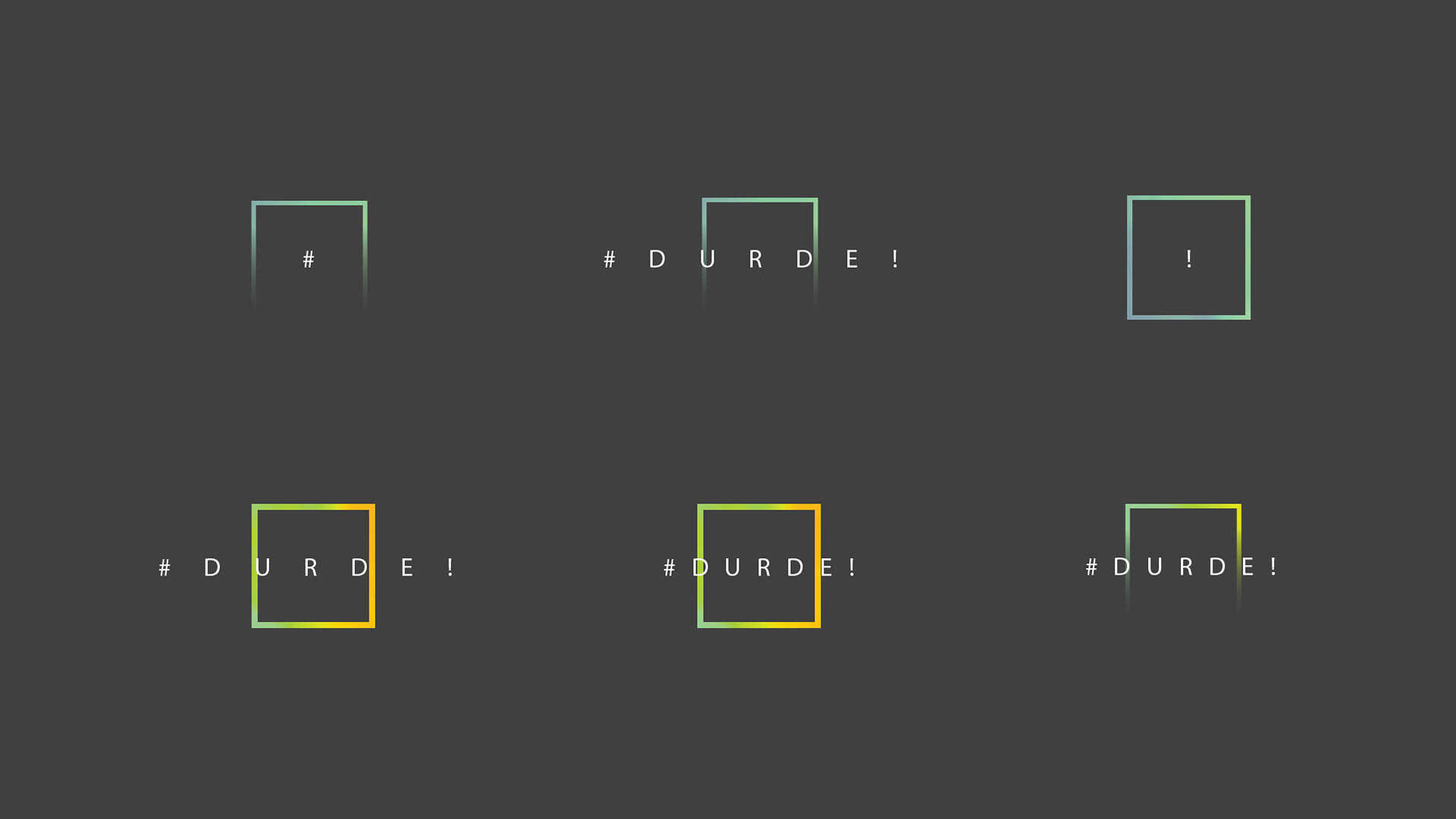 Directed by: Plenty
Creative Director: Mariano Farías
Art Director: Lucía Izco
Animation Director: Macs Riedel 
Graphic Design: Lucía Izco
Animation: Macs Riedel 
Executive Producer: Inés Palmas
Producers: Clara Etcheverry
Year: 2016
Client: National Geographic Turkey